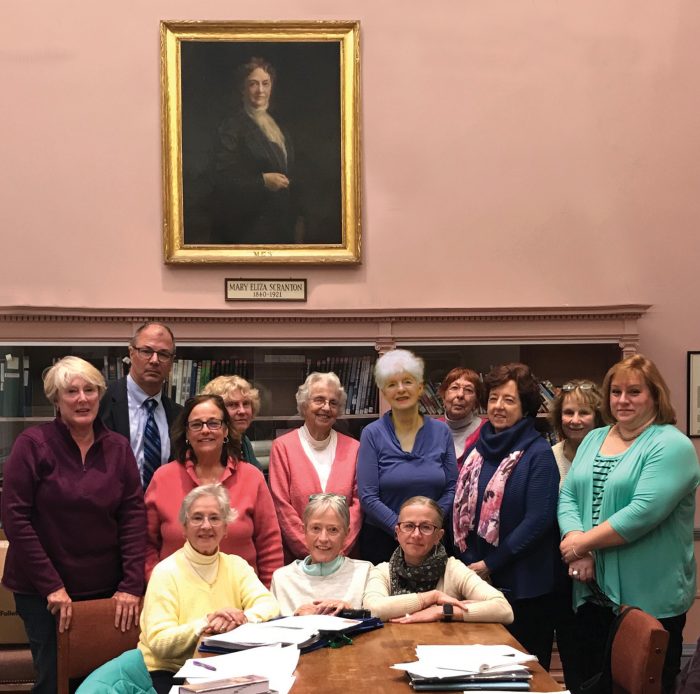 The Scranton Library Friends provide support to the Scranton Library in a variety of ways. Their fundraising efforts underwrite all library programs and other items not covered in the town's library budget. The Friends also organize and run the popular Used Book Sale every summer and various pop-up sales throughout the year. Friends can be found re-shelving books in the library, baking goodies for library programs, sending library welcome letters to new town residents, and doing all they can to support the library. We invite you to join us.
Book Sale Collection
Effective immediately, The Scranton Library Friends (SLF) are ready to receive your donations of gently used books, DVDs and CDs on FRIDAY, SATURDAY & SUNDAYS only.
We remain in our 114A Bradley Road location, behind the closed Tuxis Laundromat building.
A cabinet is in place to receive your donations. You may donate at any hour during those three days (day or night as your schedule permits). The cabinet will be locked from Monday through Thursday to allow for the quarantining of all donations.
TO ADEQUATELY QUARANTINE, the cabinet will be emptied every Thursday to be ready for your donations on the following three days. A 72 to 96-hour quarantine is recommended. We apologize for any inconvenience this may cause but concern for your health and safety and that of our members is most important.
If you have a large quantity of books, please email us at: friends@scrantonlibrary.org to make special arrangements, or if you need assistance.
We are in the process of planning our next big BOOK SALE and there are a lot of details to be considered. Remember when you donate books to SLF, all proceeds from our sales go to support our Library: sponsor programs, purchase equipment and to provide staff development. Stay tuned.
Officers of the Friends
President: Betsey Piner
Vice President: Joan Filbey
Secretary: Sandy Long
Co-Treasurers: Caroline Guenther, Matthew Lubanko
Membership Chair: Pauline Murphy