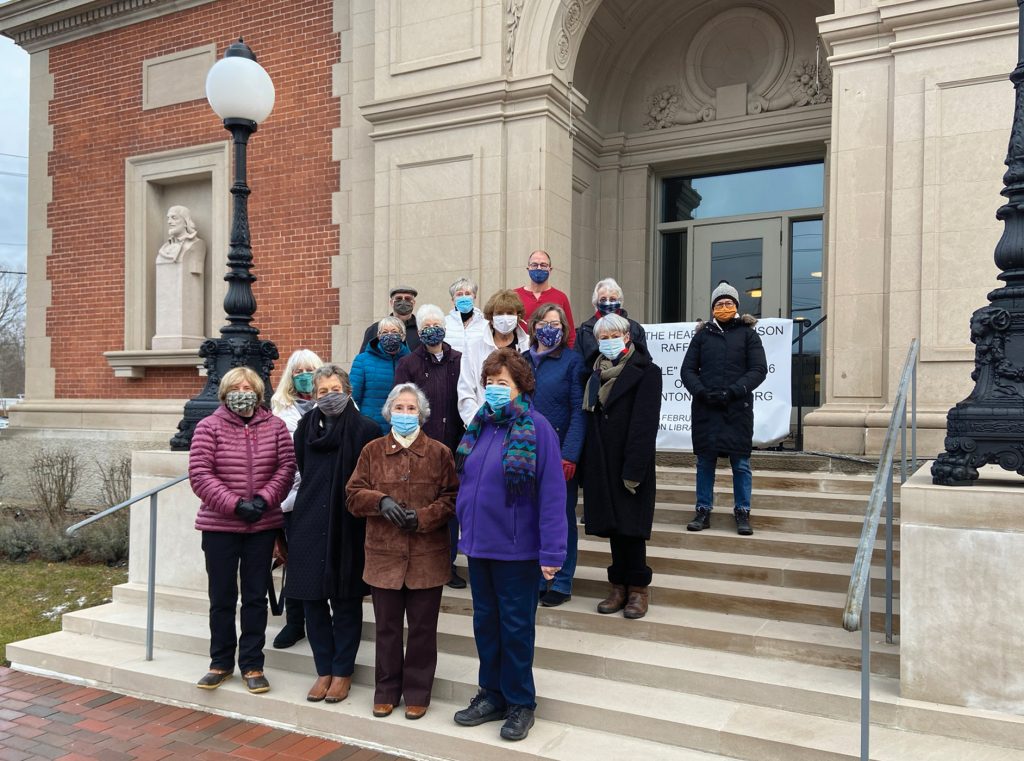 The Scranton Library Friends provide support to the Scranton Library in a variety of ways. The Friends organize and run popular Used Book Sales and other fundraisers throughout the year. Friends can be found re-shelving books in the library, baking goodies for library programs, sending library welcome letters to new town residents, and doing all they can to support the library. We invite you to join us!
Book Donations
We are currently accepting book donations. We have two donation cabinets on the porch of the house just across from the Library's new parking lot entrance. Each is clearly labeled with the days it will be open. This will allow for the appropriate quarantining of all donations.
We will alternate days of use for:
The Friday, Saturday, and Sunday cabinet.
The Tuesday, Wednesday, and Thursday cabinet.
If you find that a cabinet is locked, it is under quarantine for everyone's safety.
Please help us. Do not leave any items on the porch that don't fit in the cabinets or if both cabinets are locked. Donations left on the porch will be considered trash. If you have four (4) or more boxes of books to donate, please email us at friends@scrantonlibrary.org to make special arrangements or if you need assistance.
Book Sale
The Scranton Library Friends will hold their 2021 Premier Book Sale under the tent on the Scranton Library campus, 801 Boston Post Road, Madison.
A "Members Only Preview Party and Sale" will be held on Thursday, May 27th from 5 to 8 pm. If you want to attend this Preview Party, you may become a member by joining the evening of this event. Individual membership is $15. Family membership is $35.
This Premier Book Sale will open to the public on Friday, May 28th from 12-noon to 7:30 pm and Saturday, May 29th from 10 am to 3:30 pm.
We're hoping for good weather but if it rains, we will be well covered by the white tent, recently installed and financed by grants from Mike Johnson, The Madison Foundation, and one anonymous donor. The Friends and our Scranton Library are immensely grateful to these individuals and organizations for their generosity.
Watch for additional events and smaller book sales scheduled over the summer and fall.   
Officers of the Friends
President: Betsey Piner
Vice President: Joan Filbey
Secretary: Sandy Long
Co-Treasurers: Caroline Guenther, Matthew Lubanko
Membership Chair: Pauline Murphy