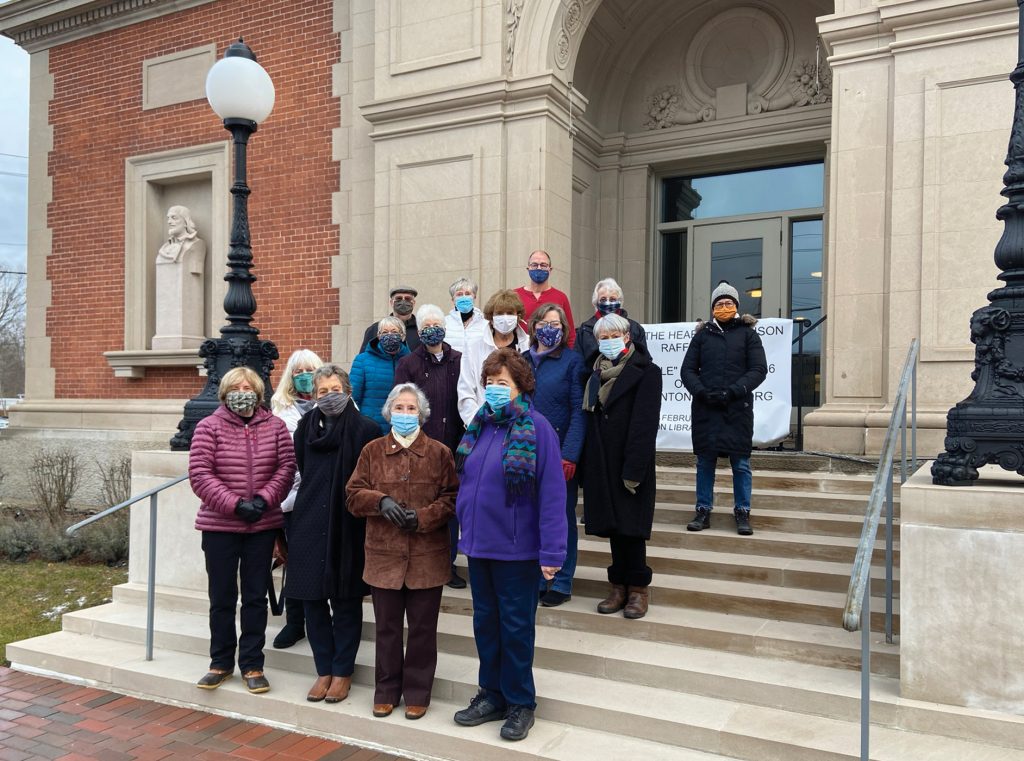 The Scranton Library Friends provide support to the Scranton Library in a variety of ways. Our fundraising efforts underwrite all library programs and other items not covered in the town's library budget. The Friends also organize and run the popular Used Book Sale every summer and various pop-up sales throughout the year. Friends can be found re-shelving books in the library, baking goodies for library programs, sending library welcome letters to new town residents, and doing all they can to support the library. We invite you to join us.
Book Donations
We will begin accepting book donations again on March 20th, 2021. 
We have two donation cabinets on the porch of the house just across from the Library's new parking lot entrance. Each is clearly labeled with the days it will be open. This will allow for 72-hour quarantining of all donations.
We will alternate days of use for:
The Friday, Saturday, and Sunday cabinet.
The Tuesday, Wednesday, and Thursday cabinet.
If you find that a cabinet is locked, it is under quarantine for everyone's safety.
Please help us. Do not leave any items on the porch that don't fit in the cabinets or if both cabinets are locked. Donations left on the porch will be considered trash. If you have four (4) boxes or more of books to donate, please email us at friends@scrantonlibrary.org to make special arrangements or if you need assistance.
Remember that when you donate books to SLF, all proceeds from our sales go to support our Library: to sponsor programs, purchase equipment, and provide staff development. Thank you for supporting the Scranton Library Friends.
Officers of the Friends
President: Betsey Piner
Vice President: Joan Filbey
Secretary: Sandy Long
Co-Treasurers: Caroline Guenther, Matthew Lubanko
Membership Chair: Pauline Murphy