Scranton Library is an association library that is governed by a Board of Trustees. It is not a town department, but a nonprofit organization that relies on the generosity of donors, as well as local government and community partnerships. Annually, the Library must raise approximately 15% ($306,699 for the fiscal year 2022-23) of its operational expenses. Please consider a donation to the Library and support this community resource. Our annual giving year runs from July 1 to June 30. Donations without restrictions give the Library flexibility to address its most pressing requirements and to put the resources where the need is greatest.
The E.C. Scranton Memorial Library is a 501(C)(3) organization and donations are tax-deductible to the full extent of the law.
Thank you to the 2021/2022 MES Leadership Society members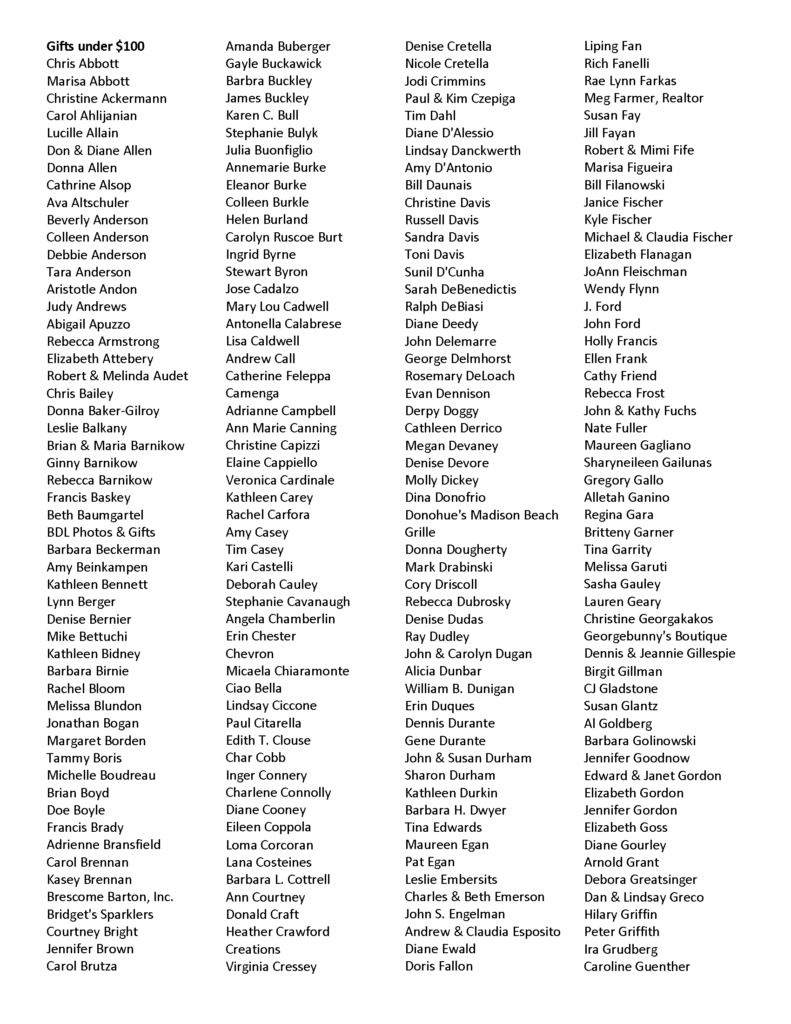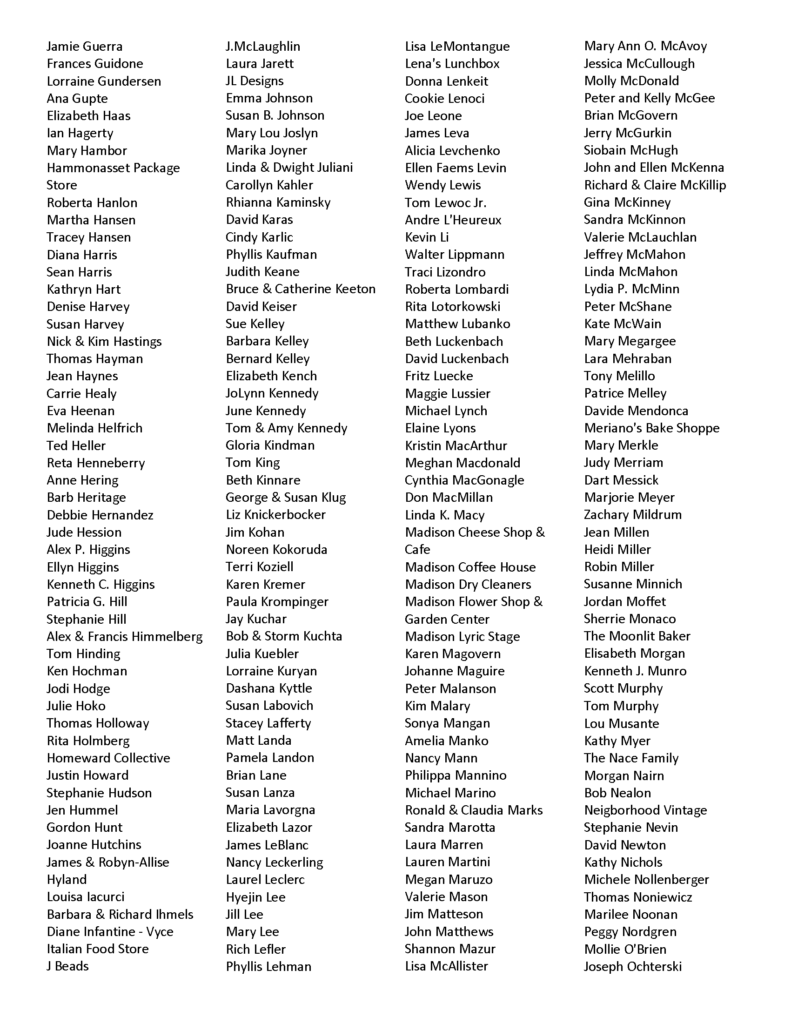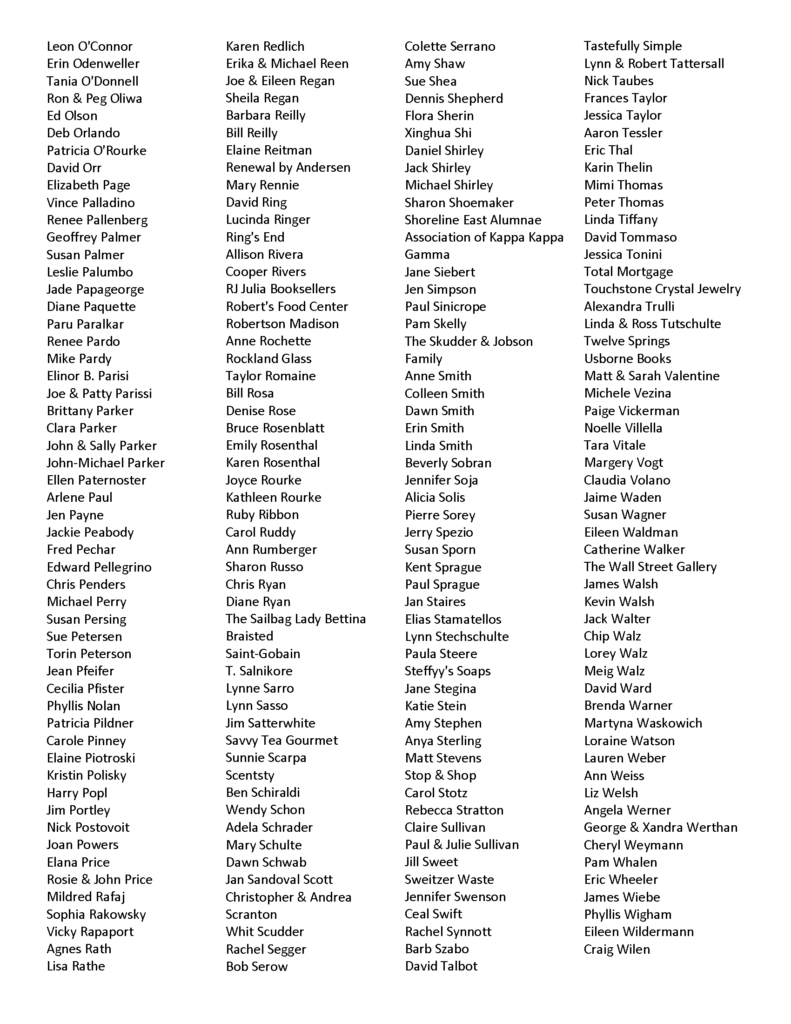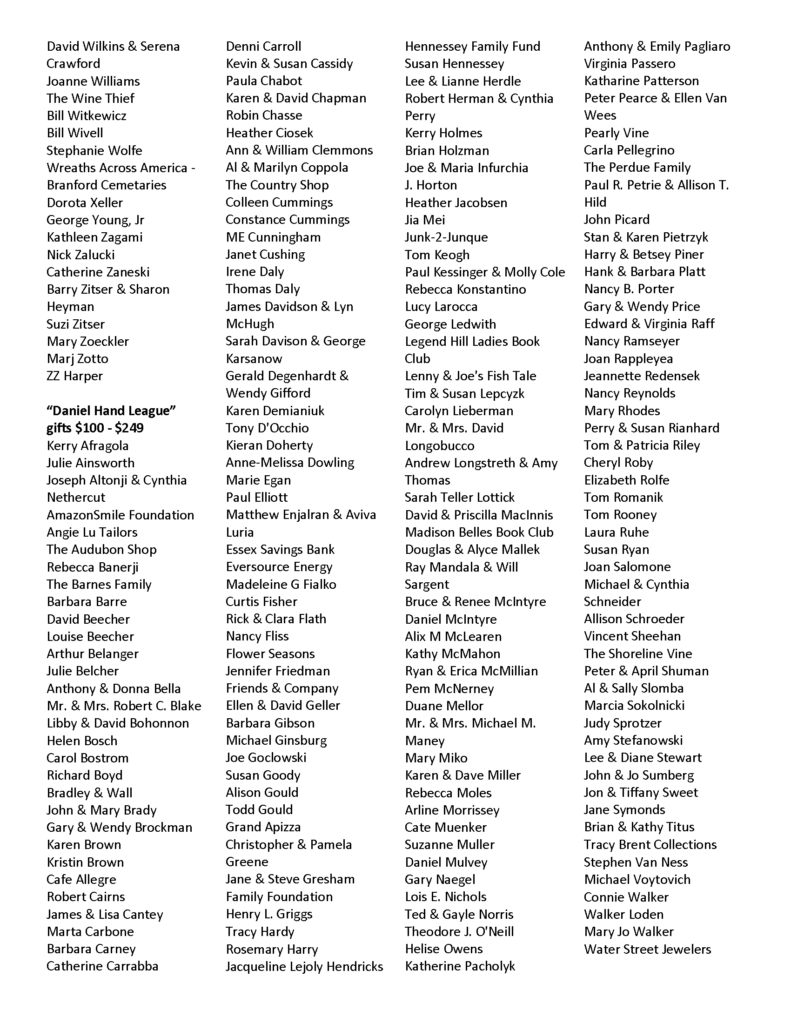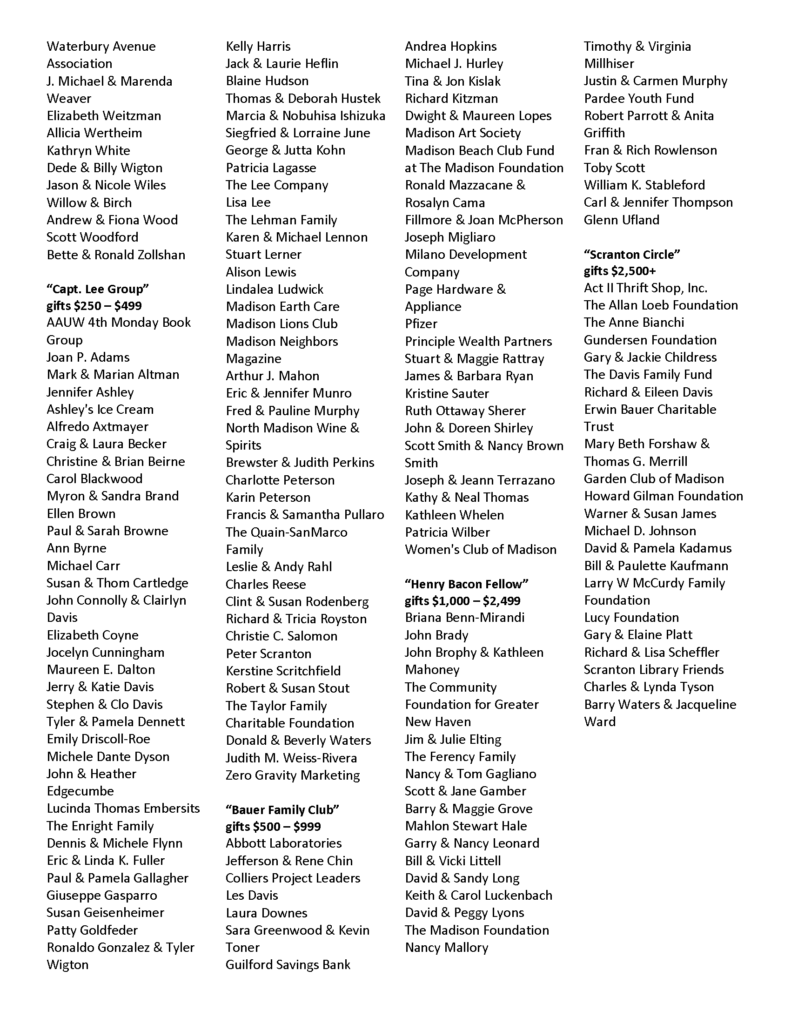 We are so grateful to our donors!
Our team worked hard on this list, however, we apologize for any accidental mistakes, misspellings, or omissions.